Digital Locker Digital Locker or DigiLocker DigiLocker is a kind of virtual locker, launched by Prime Minister Narendra Modi in July 2015. DigiLocker was launched under the Digital India campaign. To open a DigiLocker account, you must have an Aadhaar card. Are you also afraid of carrying original documents in the interview? Are you afraid of losing your MBA degree? The Central Government's Digital Locker Scheme can help you a lot.
You can keep all your educational documents, identity and address proof here. If you are going to give an interview, then you can give a link there, so that your documents will be easily checked.
You do not need to carry the original certificate in the folder with you. 
---
How to create an account on DigiLocker
To create an account at Digital Locker, first of all, you have to go to digilocker.gov.in or digitallocker.gov.in. After this, click on Sign Up on the right side. After this a new page will open where your mobile number has to be entered, DigiLocker will send an OTP to the mobile number you have to enter. After that set the user name and password. Then you can use DigiLocker.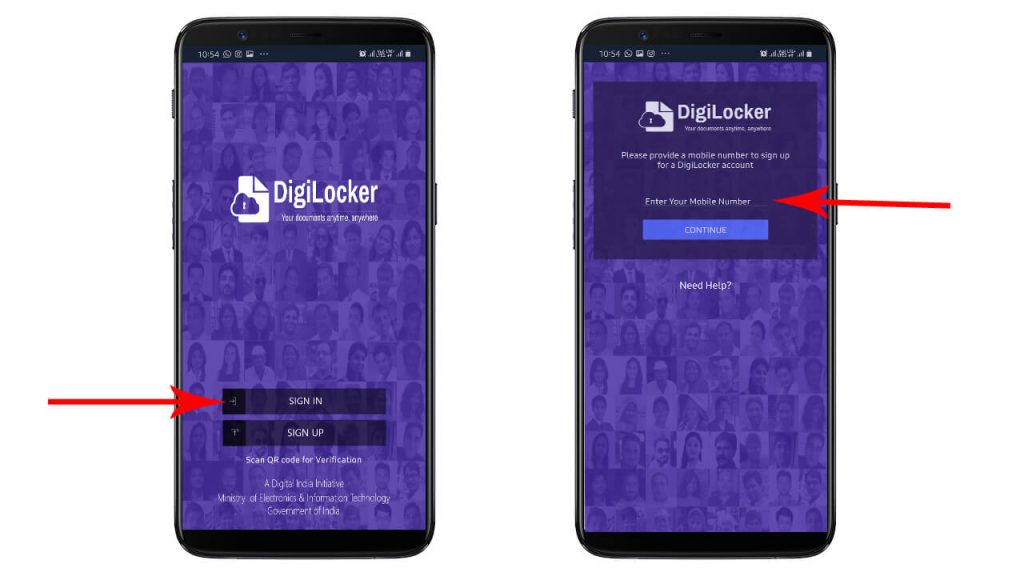 ---
Also Read: Know full process how internet works and how it reaches you
---
How to save a document in Digilocker
To save your document in DigiLocker, first of all you have to scan those documents, you can click the photo of those documents and you can save all those documents in DigiLocker. Write a brief description about the document. In DigiLocker save your 10th, 12th marksheets and several documents, including driver's license, except graduation mark sheets. Let me tell you that only 50MB documents can be uploaded to the user here.
---
Keep these things in mind about Digilocker
In addition to your user name and password on digital locker, you can sign-in with social media such as Facebook, Twitter and Gmail account.
After signing in, your personal account will be in front of you. There will be two sections in it.
In the first, you will have the option to share certificates issued by different agencies, their URL (link), date of issue and share.
In the second section, you will have the option of uploading certificates, their brief description and share and e-sign.
To upload the required documents, first select the appropriate option from the options given above.
For example, if you want to upload the certificate, then click on My Certificate. Click on the upload document and choose your certificate. Fill in the requested information about it.
One by one, you can upload all your documents in digital locker.
---
Keep Reading TechBrainism
Abhishek Dwivedi
A tech enthusiast who loves to read and write about science, technology and internet.
Related posts